The cookies from baked@3fifty are not only stylish and chic to look at, they are delicious! Cookies this pretty are not always such a pleasure to eat. They really make a perfect gift for so many occasions.
- Jason Jobson, Editor & Founder,
www.aLIFEofSTYLE.com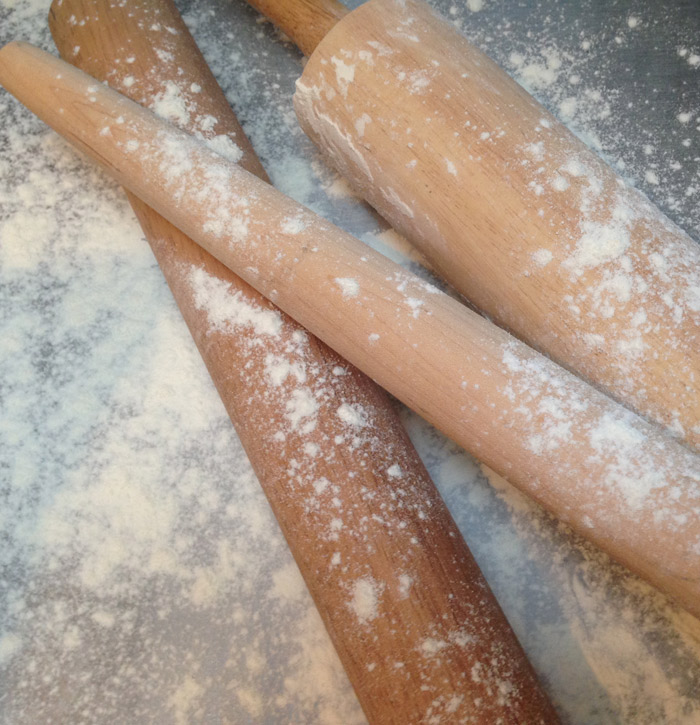 As of January 2013, Geoff Humphrys had never baked anything more than an occasional batch of brownies. On a whim, he decided to take a puff pastry course at Zingerman's Bakehouse in Ann Arbor, Michigan—and he was hooked.
Although making cakes, breads, and pastries taught him the basics of combining flour, sugar, and butter, his favorite activity became baking and decorating cookies. As an artist, he got great satisfaction out of taking a bare cookie and transforming it into a meticulously designed tasty treat.
Geoff took the step to become a licensed home baker, which allowed him to begin selling his cookies to customers in his hometown of Toledo, Ohio, as well as clients from New York to California. He loves the challenge of customizing cookies to fit the requests of his clients. He has designed everything from cookies that look like the TARDIS phone booth for a Doctor Who watch party to cookies that reproduce a company's packaging for a product launch event.
Geoff credits his enthusiasm for continuously honing his baking skills to the classes he has taken with a number of noted chefs including Wendy Kromer-Schell, Peggy Porschen, Jacques Torres, Nick Malgieri, and Olivier Dessyn. Geoff also recently discovered that he has "flour in his blood"—Geoff's great-great grandfather Humphrys owned a flour mill in Bath, England, and later moved to Northwest Ohio to open a mill.
Most nights, after coming home from his job (he is the director of the Lear Corporation Career Services Center in the Broad College of Business at Michigan State University), you can find Geoff in the kitchen baking or decorating. He and his wife, Mary, have a true "role reversal" relationship. While Mary is glued to the television on Sundays watching NFL games, an apron-clad Geoff is experimenting with a new recipe or cookie design.
Geoff is a very artistic individual who translates his art into beautiful, edible creations. He also draws pencil sketches of churches and has them transferred into frosting discs to adhere to cookies.
In a short timeframe, Geoff has turned a mere fascination with flour, butter, and sugar into haute-couture designer brand cookies that are custom made for special customers.